HOME DECOR >
Canvas
Now turn your photos into works of art! Order our archival quality canvas prints of your favorite, timeless moments, and watch them come alive again on your walls. Take the photos of your family, the newly married couple, your college gang, or your adorable children, and print them on canvas. See them transformed into stunning works of art guaranteed to draw gasps! There is no better way to decorate your home and celebrate your life.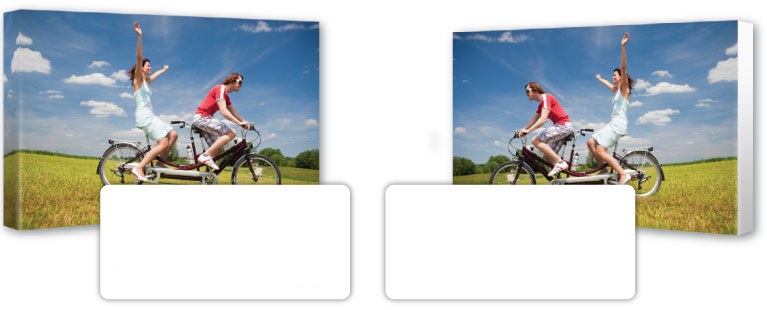 Gallery Wrap The outer edge of your photo will be printed on the sides of the frame. From
$79.95
Mounted The print extends only to the edge of the frame and the sides are white. From
$79.95
GORGEOUS QUALITY
Transfer your favourite image onto our beautiful Canvas Prints

It's easy to upload photos with our software.

Customise your canvas with captions, background and frames.

Your image will be printed using the latest printing technology to ensure the sharpest and clearest print.
All of our canvases are coated with special protection to ensure your canvas lasts the test of time.
Professionally stretched onto a wooden frame.

Australian Made using the highest quality materials and workmanship.

Manufacturing time up to 14 days.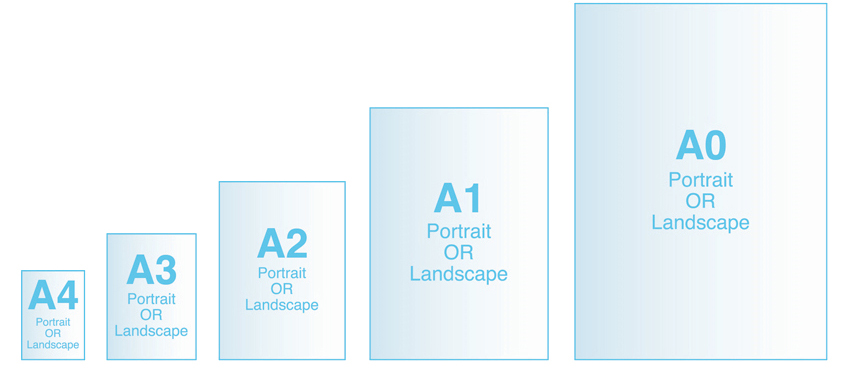 Size
Price (NZD)
Shipping
A4 - 21cm x 29.7cm
$79.95
$9.95
A3 - 29.7cm x 42cm
$109.95
$9.95
A2 - 42cm x 59.4cm
$149.95
$9.95
A1 - 59.4cm x 84.1cm
$229.95
$9.95
A0 - 84.1cm x 118.9cm
$389.95
$9.95
Size
Price (NZD)
Shipping
8 x 8 inch (20x20cm)
$59.95
$9.95
12 x 12 inch (30x30cm)
$74.95
$9.95
16 x 16 inch (40x40cm)
$89.95
$9.95
20 x 20 inch (50x50cm)
$129.95
$9.95
24 x 24 inch (60x60cm)
$159.95
$9.95
30 x 30 inch (75x75cm)
$199.95
$9.95
Size
Price (NZD)
Shipping
8 x 12 inch (20x30cm)
$69.95
$9.95
12 x 16 inch (30x40cm)
$79.95
$9.95
12 x 18 inch (30x45cm)
$89.95
$9.95
12 x 20 inch (30x50cm)
$99.95
$9.95
16 x 20 inch (40x50cm)
$119.95
$9.95
16 x 24 inch (40x60cm)
$129.95
$9.95
20 x 24 inch (50x60cm)
$139.95
$9.95
20 x 30 inch (50x75cm)
$159.95
$9.95
20 x 40 inch (50x100cm)
$229.95
$9.95
20 x 60 inch (50x150cm)
$329.95
$9.95
24 x 36 inch (60x90cm)
$199.95
$9.95
30 x 40 inch (75x100cm)
$239.95
$9.95
40 x 60 inch (75x150cm)
$399.95
$9.95
Size
Price (NZD)
Shipping
12 x 30 inch (30x75cm)
$129.95
$9.95
12 x 40inch (30x100cm)
$199.95
$9.95
20 x 40inch (50x100cm)
$229.95
$9.95
30 x 60 inch (75x150cm)
$359.95
$9.95
Great ways to make your product
Great for first-time users Quick and easy to use Work on multiple computers Works on PC and Mac

more information >

Quick and easy to use Use photos from your device Design on the go Apple and Android Compatible

more information >

Start Creating
Start Creating
| | | | |
| --- | --- | --- | --- |
| | Our canvas prints are printed on heavy (375 GSM) archival canvas using the best inks possible. This matt coated bright-white canvas is the ideal surface for brilliant printing in archival quality. Your photos will be enhanced with an artwork charm on the textured surface of canvas. | The white, matte canvas we use is acid-free,especially resistant to aging. It conforms to the highest class of durability and has a life span of several hundred years. Naturally this canvas is suitable for mounting onto stretcher frames, and if you order your canvas prints mounted, we will ship them ready to hang. Gallery wrap and standard mounting is available. | Our fabulous range of canvases, in square, landscape and portrait sizes, will fit every space and budget. So order a large canvas print of the family portrait, or order a set of three of your favourite vacation photos, and transform your space. Choose canvas prints for your own home or office, and share them as unique, timeless gifts for close friends and associates. |
Beautiful Panoramic Canvas Prints
Perfect Quality - Amazing Finish
Professional Gallery Wrap
Beautiful Feel and Texture
For All Your Favourite Memories